Sales Representatives
   Byron Depass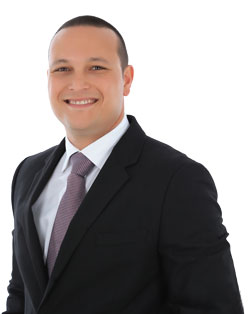 I got my start in real estate officially in 2001 when I joined the #1 partnership for Royal Lepage Your Community Realty, "Cooper & Depass". Yes that "Depass" is my mother. My father is also a Realtor with Remax. Yes, we share the same name! So actually I have been in the real estate world for as long as I can remember. You could say real estate is in my blood!
Working with the best in the business has been an amazing opportunity for me. During this time I have had the pleasure of working with many wonderful buyers and sellers. Many, I am very proud to say, I have had the privilege of working with on numerous occasions. Their trust and confidence in me means everything. I love what I do, I love to help people, and I love the real estate business.
The secret to a good listing agent or an excellent buyer's agent, in my opinion, is not just being pro−active. It's about diligence in the approach, and the willingness to do what it takes to get the job done, and to get it done right. Sometimes it takes creativity and thinking outside the box to sell or find a home. It is my intention to use every tool at my disposal to do exactly that. My passion is getting you results, saving you time, and building a long−term relationship in the process.
I have always been a bit of a "handyman", and have taken on many successful personal home improvement projects. With the help and guidance of my knowledgeable friends I've done everything from landscaping and interlocking to bathroom reno's, closet organizers and finishing my own basement. I can be of great help determining what little things need to be done before putting your home on the market, or explaining possible projects you can do to improve a potential property.
To sum it up, while holding myself to the highest professional and ethical standards, I will strive to help you make successful real estate decisions and in the process prove worthy of your trust and friendship, so that I may become a long term friend and your "realtor for life".
Your Home…My Passion
   Holly Depass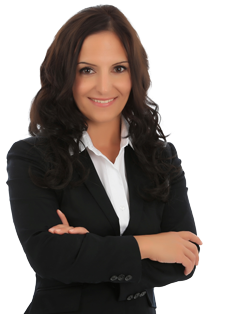 My career in real estate is about more than just selling homes. It's about people, relationships, and community. As a wife, and mother of three young children, I know that every family has different wants and needs. I take the time to ask the right questions, and listen carefully to understand the real answers. I specialize in helping people figure out exactly what they are looking for, and I live for that rewarding moment when we finally find it.
Whether you're buying or selling, my background in design allows me to see each home for its unique beauty and potential. If you are looking for advice on paint colours, staging, decorating, renovating or landscaping I can help with ideas and suggestions on how to personalize your space, and maximize your investment.
As a Certified Negotiation Expert, I have the advanced negotiating tools and experience to consistently create better outcomes for my clients. Let me share my creativity, drive and knowledge, to help make your real estate goals a reality, and enjoy an effective real estate experience you can confidently recommend to anyone.
Your Home…My Passion
Holly has received her designation as a Certified Negotiation Expert.